Do you and your family crave a full night's sleep? 
With the right advice, help and support, it is possible and without leaving your child alone to cry.
You've read the books. You've researched the Internet. You've tried every tip your friends and family could offer you and you don't want to leave your child to cry-it-out.
But you're still so very tired, and your little one still won't sleep through the night.
Do you have a child aged four years or under who:
Struggles to settle at night?
Wakes throughout the night?
Wakes too early in the morning? 
I can help (even if you said 'yes' too all three).
With the support of The Michi Sleep Academy, you can help
your child enjoy more sleep.
       As a member of the Academy you'll have access to:
Step by step instructions on teaching your child to sleep independently without leaving them to cry-it-out and downloadable resources to support you.
Live weekly Question and Answer hangouts so we can tackle specific circumstances or difficulties.
A private Facebook group where you can get support from me and other parents in your situation.
In The Michi Sleep Academy we respect your child's unique temperament and your unique parenting style. YOU are the expert in our child, you will never be asked to go against your instincts.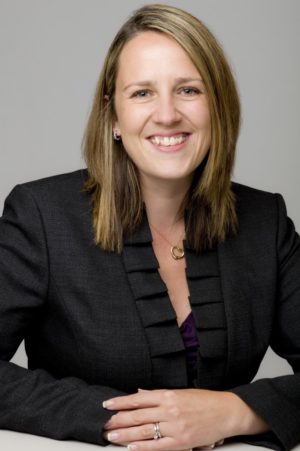 Trust me, I'm a pro
I'm a qualified Children's Sleep Consultant and have been helping families for 20 years. With my guidance hundreds of children and their families have learned how to enjoy a full night's sleep, without ever using cry-it-out.
By channeling my knowledge and experience into The Michi Sleep Academy, I can reach many more families than I could work with one-to-one, and parents & carers get the benefits of my guidance and the support of others at an affordable monthly rate.
Testimonial: "I just like to say thanks, I now have much more confidence in myself that I am doing the right thing for my baby. No more waking up every hour!"
Testimonial: "My 5 month old went from hourly wake-ups at night and 30 min naps during the day to sleeping through the night with 2 hour naps! Wholeheartedly recommend her to all parents who would like better sleep for their family!"
Together We'll Teach Your Child How To Sleep More Independently
Everything you need to teach your child how to sleep well is included in the Academy:
Child Temperament Quiz: We start by using my quiz to assess your child's temperament, and we adapt the tools and techniques we're going to use according to the results.
Easy-To-Follow Instructions: When you join the Academy you'll have instant access to step-by-step instructions for gently sleep training your child,  you can begin implementing as soon as you are ready. When gently sleep training we use The Michi Method which works with your child's unique temperament and your unique parenting style.
Live weekly Q and A calls and hangouts: Each week I hold a Q & A, either on a conference call or a google hangout (on the website). This is the opportunity to have your questions answered each and every week.
Downloadable Resources: I've created a library everything you need to implement what you learn, including e-books, routines, and other printables.
In-Depth Learning Resources For Special Circumstances: Including how to drop from two naps to one, information on safe bedsharing, how to transition from bedsharing to independent sleep,  how to reinstate sleep routines after illness, sleep when traveling, temperament and sleep, moving away from being  with your toddler whilst they fall asleep, regressions, dropping the final nap, managing early mornings, separation anxiety, and bedroom safety. A new topic is covered each month and includes a video and workbook. Remember there is NO cry-it-out advice.
Access to Exclusive Private Facebook Group: Only myself and other members of the Academy can access this group. It's a space for you to seek support, share your challenges and celebrate your successes. 
I also hold monthly interviews with experts on all sorts of childcare-related subjects, such as homeopathic remedies, essential oils, potty training, and car seat safety.
And as an added bonus, you'll get a saving book with discounts from a few of my favorite companies.
Ability to set up private phone calls with me if you feel you're needing more support.
We work with your child's unique temperament and your unique parenting style. We are NOT forcing your child to do something that may be impossible for them to do and we will never leave them to cry-it-out.
You've Struggled For So Long – It's Time For A Change
I don't promise overnight success. It's steady work, with continual support. Teething, illness, Daylight Saving Time, there are so many things that can disrupt your child's sleep pattern. It's a continual work in progress, so let's work on it together.
Pay Monthly, No Tie-Ins
Have you been bracing yourself for a huge one-off payment, or a lengthy monthly tie-in?
You can access The Michi Sleep Academy for as little as $30 per month. You can pay monthly and leave whenever you want, or sign up for a 3, 6 or 12 month membership for one low price.
How much have you spent on books so far?
How much time have you spent talking about this problem?
How many hours sleep have you and your family lost already?
Sign-up now and get instant access to The Michi Sleep Academy.
I know what you're thinking: 'This won't work for our baby. Rebecca, you have no idea how hard this child fights sleep.'
Do you know how many times I've heard that? How many babies I've helped learn how to settle themselves to sleep? How many parents, initially sure their case that would break me, have returned glowing testimonials, reporting sleep-filled nights.
We can do this. And it's not just you and me. There's a whole community of parents and carers in the Academy, making these changes alongside you, supporting you, cheering you on.
In The Michi Sleep Academy we respect your child's individual temperament and your unique parenting style. You are the expert in your child and you will never be asked to go against your instinct.
What have you got to lose (except more sleep)?
Testimonial: "Our daughter went from a grumpy baby who was constantly tired, to a very happy 6 month old! Thank you so much, Rebecca!!!"
Testimonial: "My baby is so much happier and my husband and I are sleeping in the same bed again!! Life is much better with sleep."